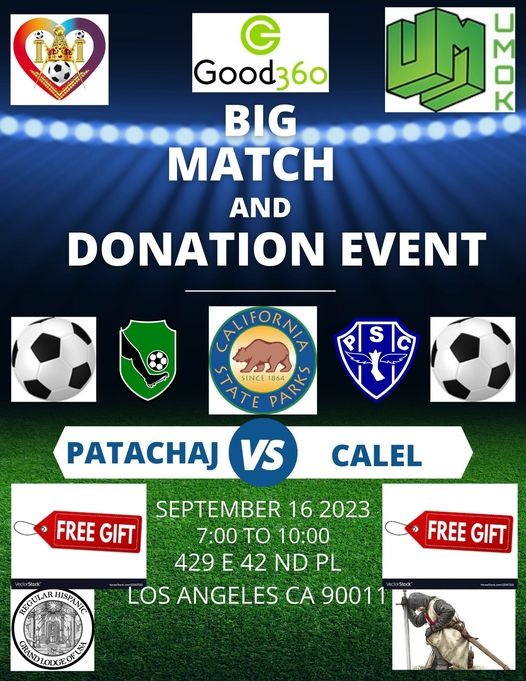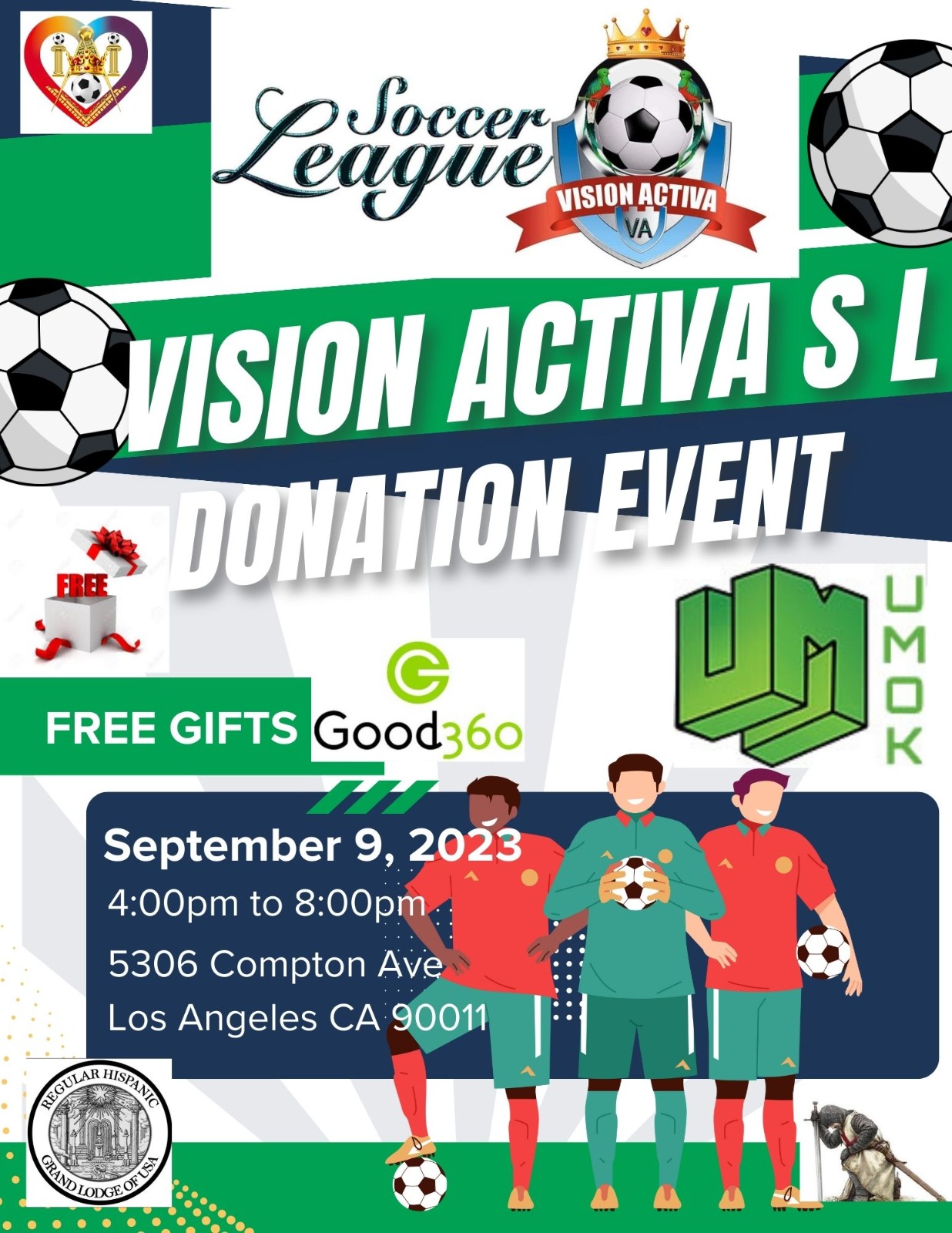 Donation Event 2000Project P2KS
"Good afternoon, everyone! We want to express our deepest gratitude for the incredible success of our donation event in collaboration with the Soccer Liggue 2000 Project P2KS and the generous gift contribution from the UMOK organization. Thanks to your support and generosity, we were able to make a real and positive impact in the lives of those in need. The solidarity shown by each and every one of you is a shining example of how together we can make a difference in our society. Every donation, every act of kindness, and every shared moment has left an indelible mark on our hearts. We will continue to work together to create a better and more compassionate world. Thank you for being part of this beautiful journey. With gratitude, Por Amor a la Humanidad
"¡Querida comunidad! Queremos expresar nuestro más profundo agradecimiento por el increíble éxito de nuestro evento de donación en colaboración con la Liga de fútbol Soccer 2000 Project P2KS y la generosa contribución de regalos por parte de la organización UMOK. Gracias a su apoyo y generosidad, pudimos lograr un impacto real y positivo en la vida de quienes más lo necesitan. La solidaridad demostrada por cada uno de ustedes es un ejemplo brillante de cómo juntos podemos marcar la diferencia en nuestra sociedad. Cada donación, cada gesto de amabilidad, y cada momento compartido ha dejado huellas imborrables en nuestros corazones. Seguiremos trabajando juntos para crear un mundo mejor y más compasivo. Gracias por ser parte de este hermoso viaje. Con gratitud, Por Amor a la Humanidad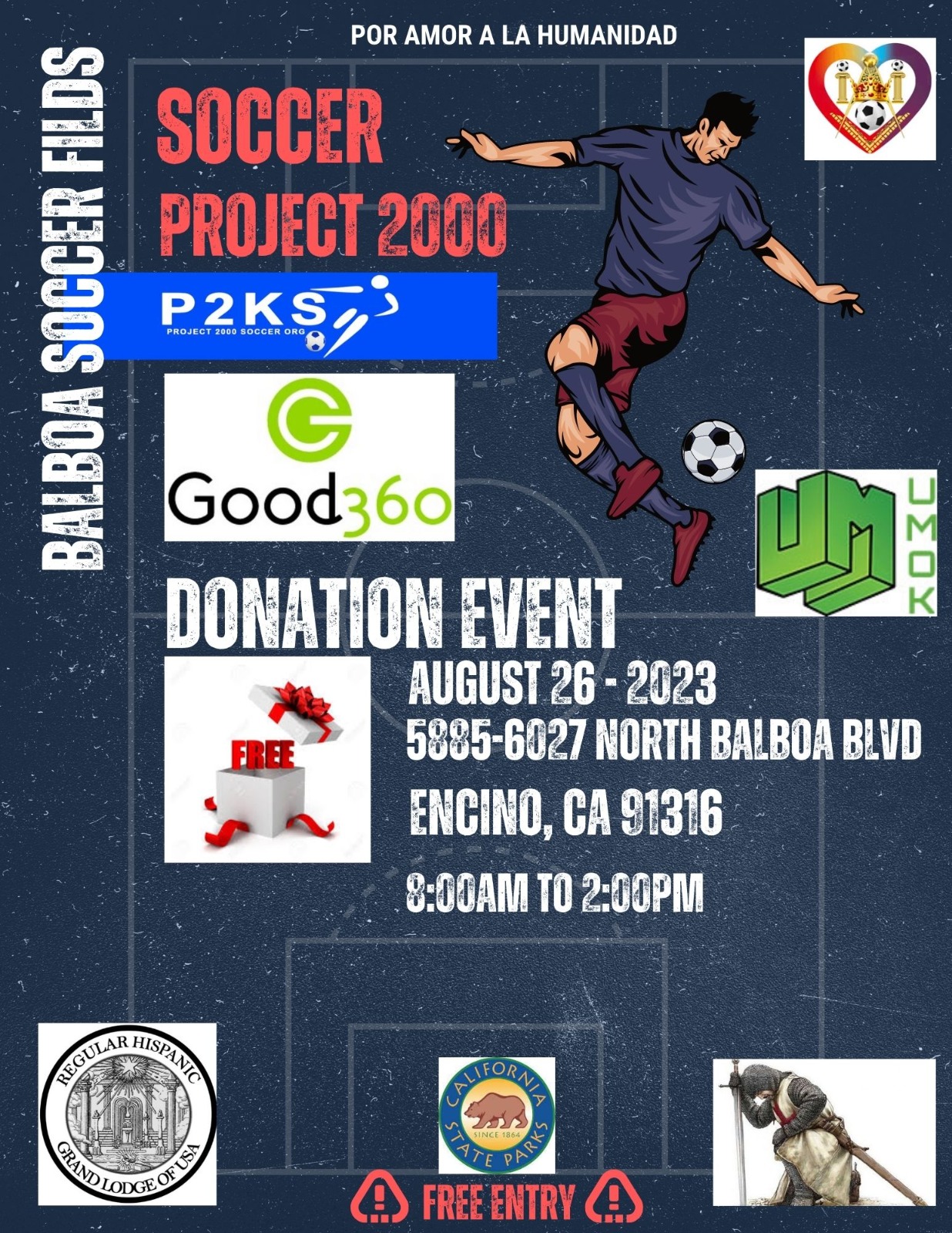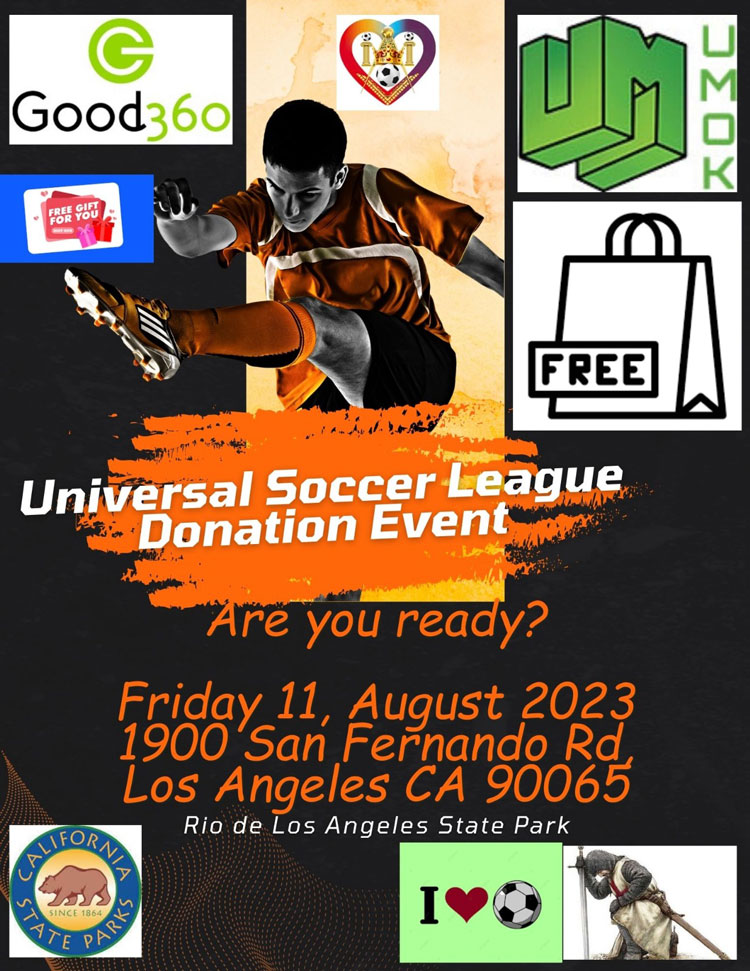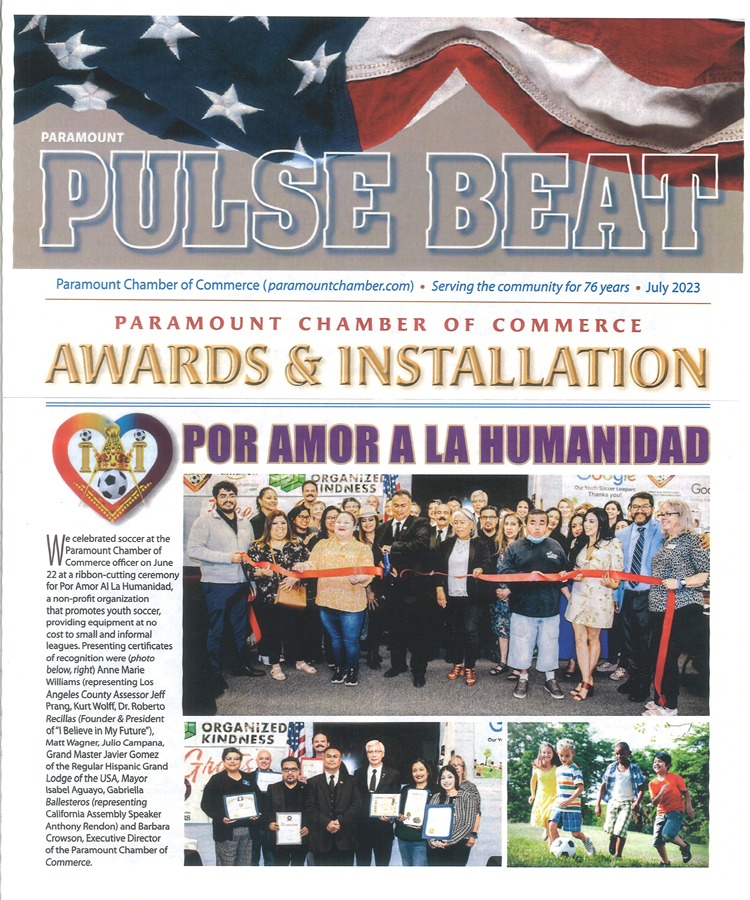 "Gratitude and Unity: Celebrating Paramounts Remarkable Community"
Distinguished brethren and honored guests, I would like to begin by expressing my deepest gratitude to God and the City of Paramount for the privilege of being a part of this remarkable community. Today, surrounded by esteemed individuals and representatives of our authorities, I feel honored and humbled.
Our esteemed organization is dedicated to fostering healthier lives and harmonious communities through soccer. We provide free comprehensive league management software and technological services to underserved areas, aiming to expand participation, promote diversity, and enhance social inclusion. We are proud to have forged a symbiotic bond with our community, promoting integration and holistic well-being. I extend heartfelt recognition and gratitude to the honorable authorities present today: Mayor Isabel Aguayo, Vice Mayor Annette Delgadillo, City Council Members Vilma Cuellar-Stallings, Peggy Lemons, and Brenda Olmos, Spokesperson Gabriela Ballesteros from Assembly member Anthony Rendon s office, Representative Sovanna Pauv from Senator Lena Gonzalez s office, County Supervisor Janice Hahn and Lauren Yokomiso, L.A. County Assessor Jeffry Prang, Barbara Crowson from the Paramount Chamber of Commerce. Your presence exemplifies unwavering support and dedication to our beloved community. This event signifies a new chapter for our organization, an opportunity to fortify collaboration and establish strategic partnerships. With determination, we will continue our mission, offering support to those in need and making a positive impact on our community.
Once again, I sincerely thank everyone present today and all who have joined us on this remarkable journey. Together, we will forge a prosperous, compassionate, and resplendent future for Paramount.
Thank you!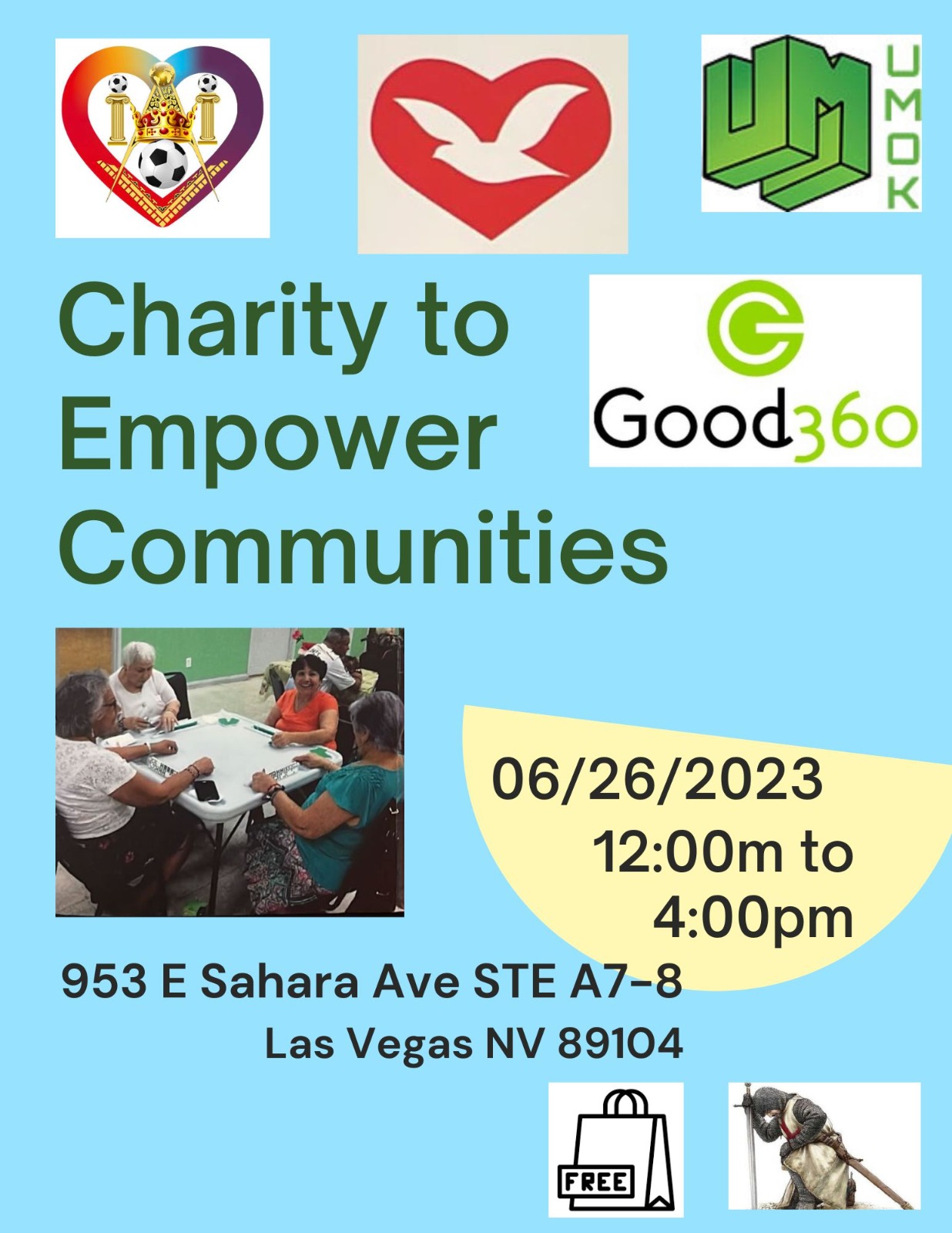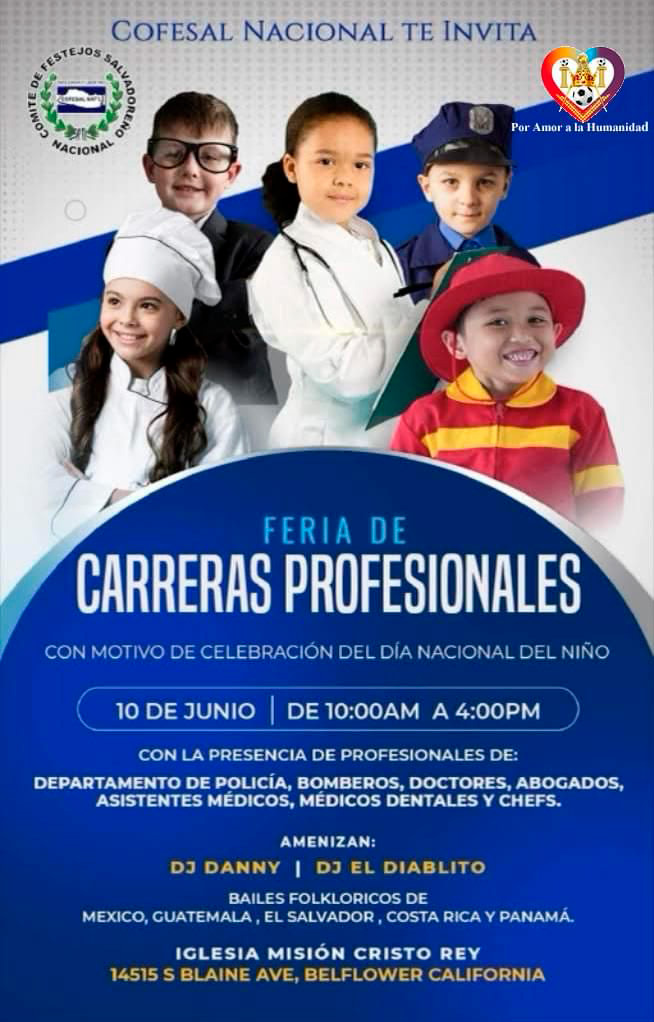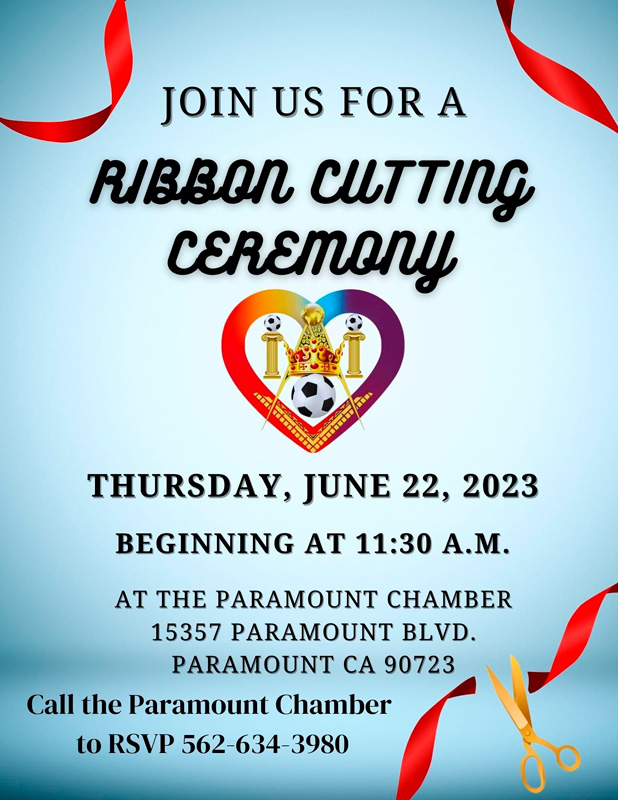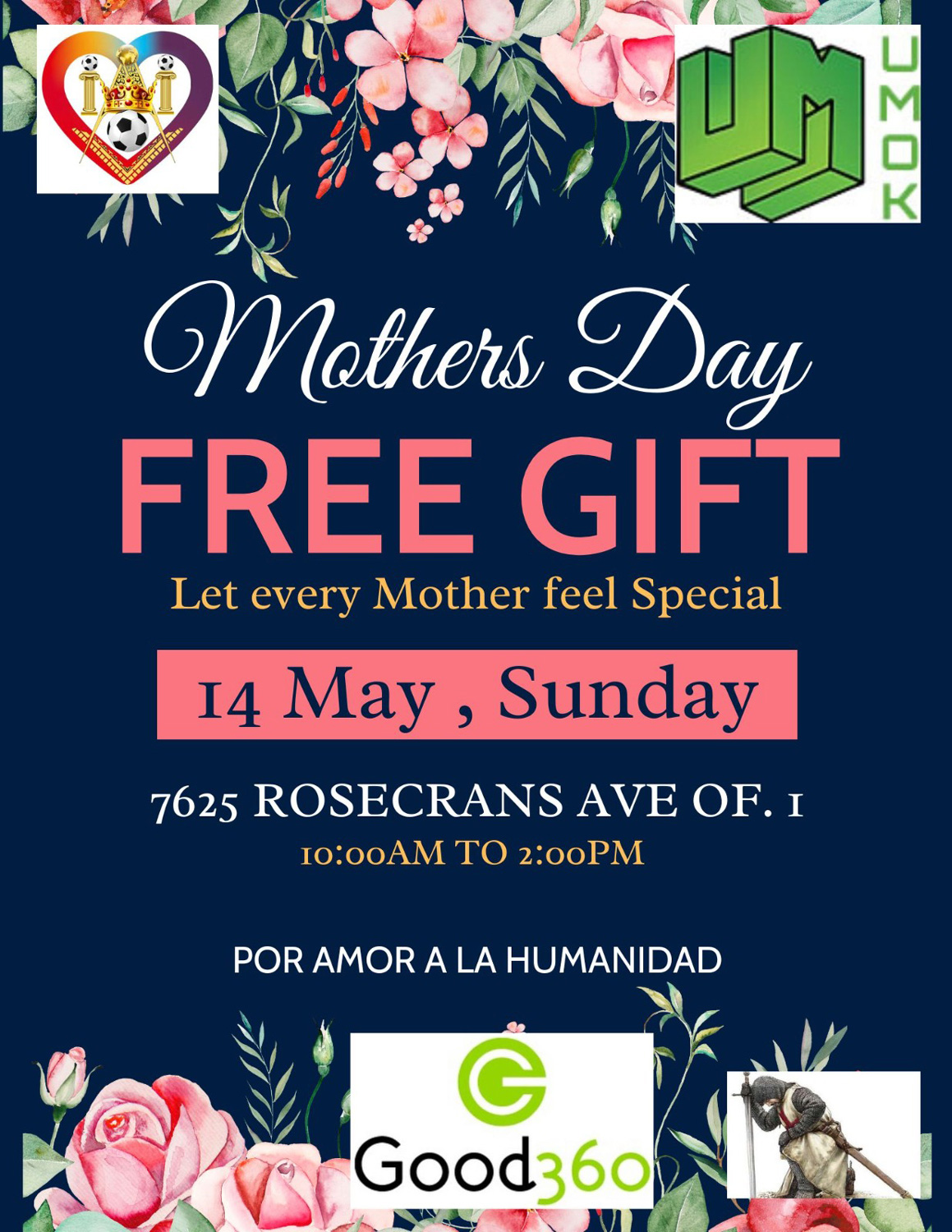 Acerca de Nosotros
Somos un grupo apasionado de personas que comparten una pasión común por el fútbol soccer. Nuestros miembros provienen de diversas culturas y lugares,. Nuestros recuerdos de la infancia están llenos de momentos alegres compartiendo partidos de fútbol en nuestros barrios, donde incluso dos piedras podían marcar un arco improvisado. Organizar los encuentros siempre fue un desafío, dedicábamos horas a planificarlos. Recuerdos detallados de estas experiencias nos alegran, ya que provenimos de familias con recursos limitados, donde la imaginación y la astucia eran ingredientes necesarios para resolver las pequeñas complicaciones de nuestros encuentros de fútbol. Somos conscientes de que el fútbol soccer es el deporte más accesible y económico en el mundo, pero el acceso a la tecnología necesaria, como dominios, hosting y software especializado para la programación y el diseño de sitios web, puede resultar costoso. Para ligas de barrio sin presupuesto, estos gastos son elevados y los jugadores no pueden permitírselos, ya que muchos de ellos son estudiantes que no están en edad de trabajar para pagarlos. De todas las ligas de fútbol en el mundo, solo el 1% está organizado formalmente y recibe apoyo del gobierno y otras instituciones. Es por esto que creamos nuestra organización: para llegar a todas las ligas, desde las más pequeñas de barrio hasta las informales que conforman el 99%, y proporcionarles las herramientas necesarias sin costo alguno, para que el disfrute del hermoso juego del fútbol sea aún más especial.